It's been a minute. This year has been a struggle, but I couldn't let the time pass without putting up another Thank You card design for you! We've been through a lot, but there's still so much to be grateful for.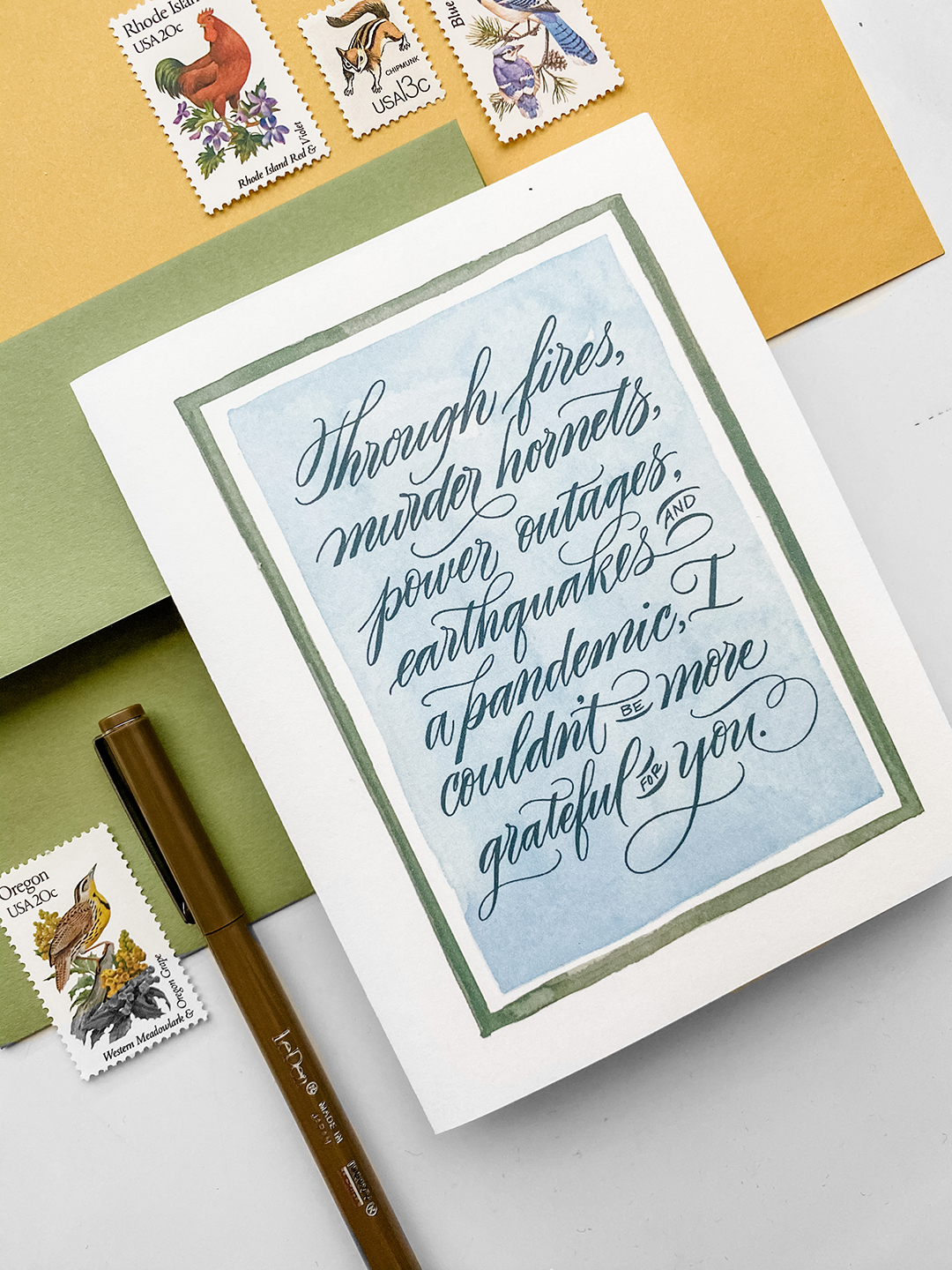 Homeschooling was a lot for me to take on in the beginning. But I'm grateful that through the homeschooling experience, I was better able to see my son's scholastic achievements. I have a son with special needs, he works so hard at school that when he comes home, he's done. I had no idea how great he was at telling time or addition or sight words until this year. I'm grateful for that opportunity.
Not being able to attend conferences and workshops this year put me in a sour mood. I thrive off of social interaction. But I'm grateful that I was able to spend more time with my kids and slow down. I'm grateful that we could just enjoy the company of our family without the distraction of events and extracurricular activities.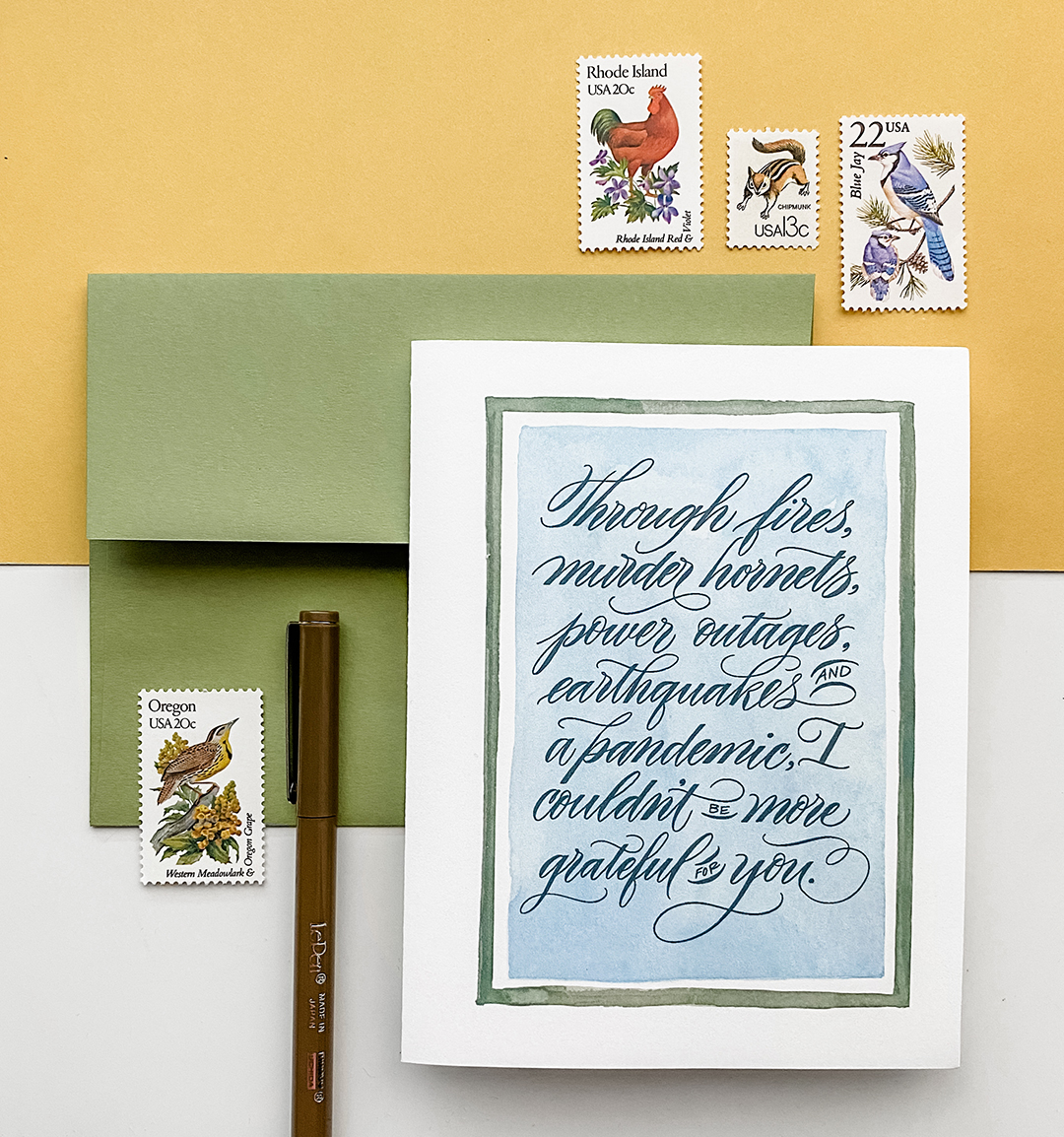 Chris and I wanted to take the kids to Disneyland this year. We wanted to travel internationally, but this year had different plans. I'm grateful that we were able to explore our own wonderful neck of the woods enjoying the beauty and wonder that exists all around us.
I hope you find something, or better yet, someone to be grateful for. Send them a note! Click the link below to download it.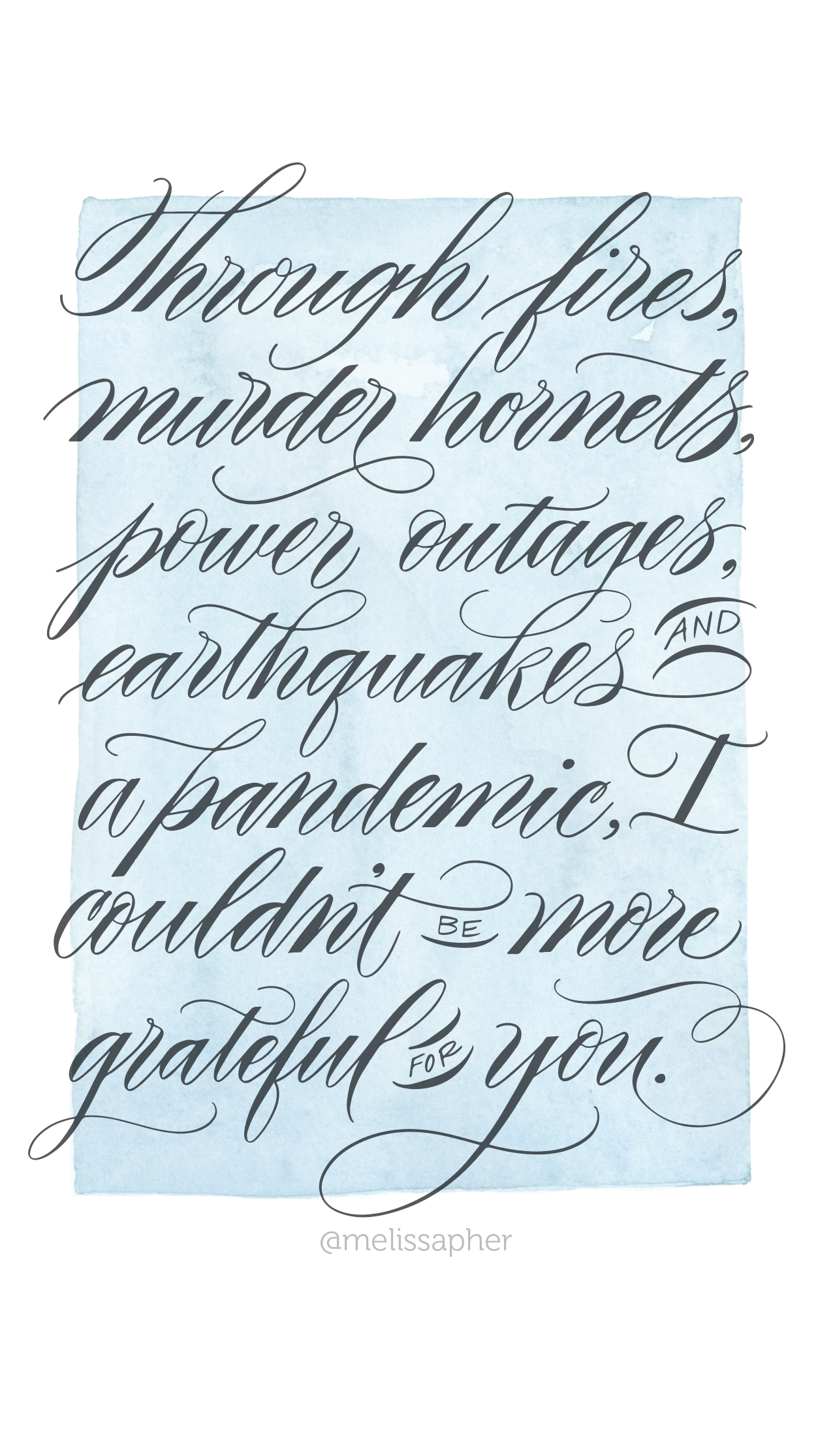 Save this image to your phone and share to stories tagging your favorite people!
The above download is available free for personal use only. Any alteration or redistribution of this file without written consent is prohibited. Check out the prior years downloads below:
I hope you have a safe and happy holiday week full of the best food and the best company!