Happy Mother's Day week! I've had a heck of a time with this card design. I wanted to do something with the 100 days flowers, so I sifted through my stash to find a few that worked best.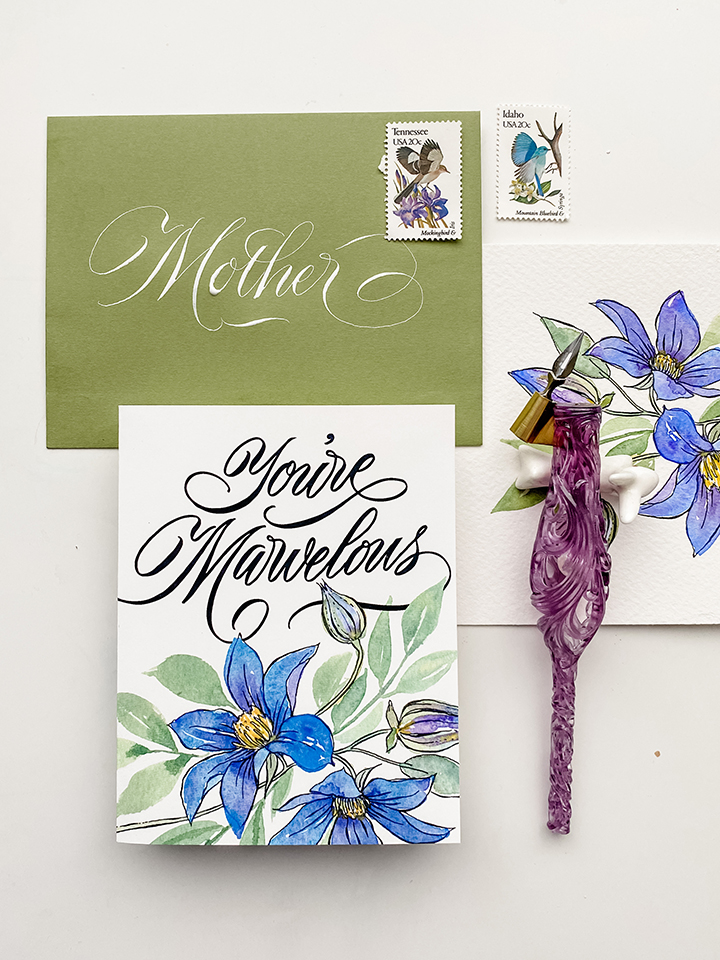 Initially, I went with my poppy painting, the first painting I made with the series, but poppies represent death. Not sure I wanted to go with that theme for Mother's Day, so I continued my search. I had a few pieces that I wanted to use, but ultimately I wanted to go with something that really meant something for motherhood.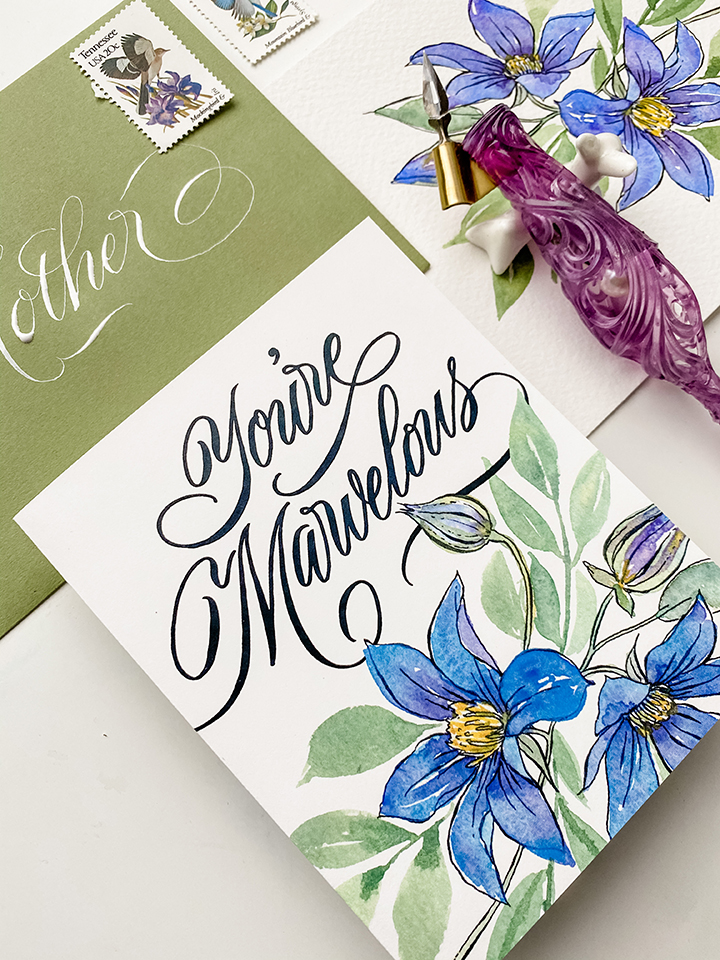 The clematis just screamed at me. In Victorian times the clematis was associated with cleverness, wisdom and aspiration. All traits that I associate with my own mother. So I wrote a little blurb on the back of the cards explaining that. Fill out the inside with a heart-felt sentiment to the woman you admire most. See link below to download.
Save the below image to your phone or computer to share with your loved one digitally!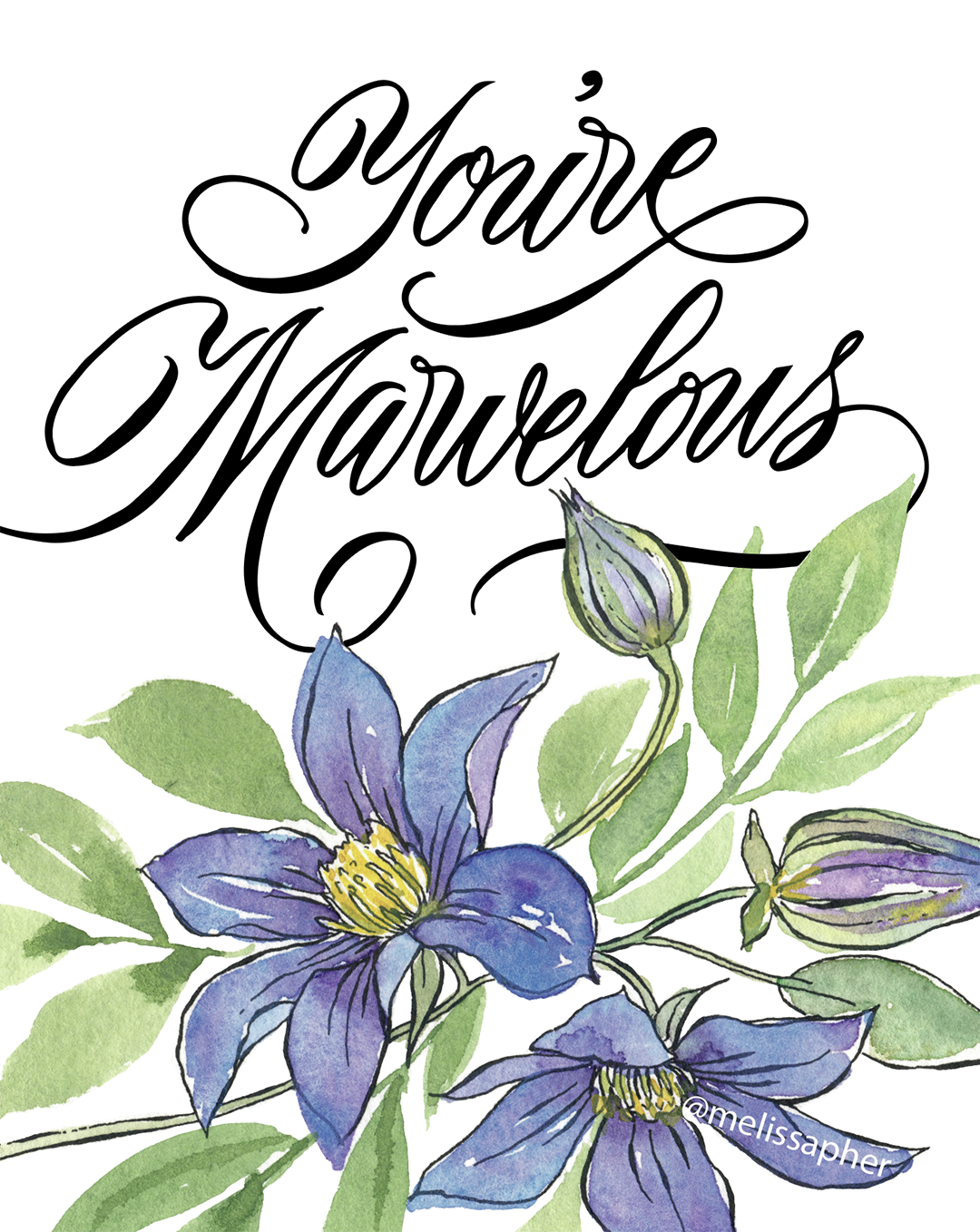 The printable is formatted to standard letter size (8.5×11 inches). Print using borderless settings, if you have them and cut the paper in half, fold the design in half and send using A2 envelopes. If you don't have borderless printing, print as usual and trim off excess white on the sides and bottom before folding in half.
Printable and artwork is free for personal use only. Message me on Instagram if you have questions.