Inspired by this month's style theme for the Fiesta Movement, I wonder what styles are out of your comfort zone? Bold patterns? Hats? Harem pants?
Have you seen those little challenges they post monthly? It's cool what Fiesta Agents have been doing, taking on challenges outside their respective comfort zones. Last month I went outside my comfort zone and sewed up some harem pants, and I'd say they were a hit! I wear them at least once a week (which is tight rotation considering my closet).
I don't do hats. Maybe that's next. What clothing item would you like to find within your comfort zone?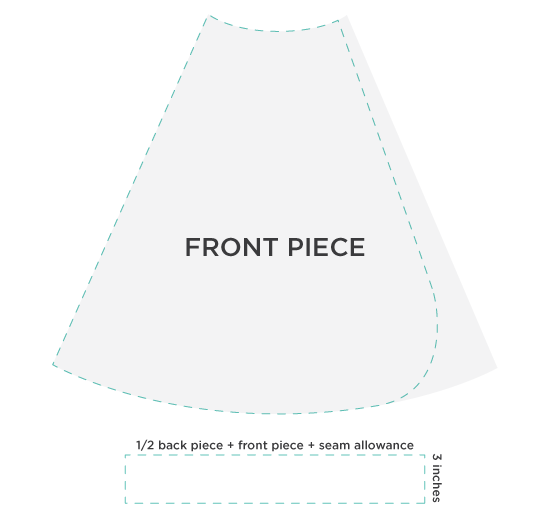 I love this skirt. I didn't know how much I would wear it because of the bold pattern, but it gets just as much play as the other skirts in my wardrobe. It's been amazing to wear this fall. My legs don't freeze to Otter Pop status.
This skirt (as mentioned in the original post) has a super power. It's a full-coverage wrap skirt. It's not going to show off my lady bits with a small gust of wind. NO. It's going to take 15+ mile an hour winds to achieve that.
When you've got winds that crazy, you don't want to be wearing any kind of skirt anyway.
Now let's make ourselves a maxi wrap skirt that won't give you a red-faced Marilyn moment, shall we?
Full-Coverage Maxi Wrap Skirt Tutorial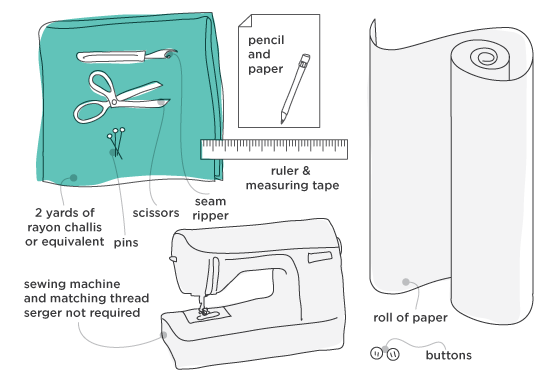 Supplies
2 yards rayon challis
pins
scissors (paper and fabric)
seam ripper
ruler
measuring tape
pencil
paper
large roll of paper
sewing machine
coordinating thread
coordinating buttons
iron
You could get away with any drapey fabric. A knit, a silk georgette or a cotton lawn. Rayon challis is going to give you a lot of drape and it's not terribly expensive.
If you don't have a large roll of butcher paper on-hand, several small sheets taped together will do. You'll still want a large-ish floor or table space to draft up your pattern.
Let's get drafting!